The year 2021 has brought many changes for our resort, one of the most important being the transformation of the Egreta area into one exclusively for adults. Separated from the Stârcul Alb and Lebăda & Pelicanul areas, facing the Danube, located near the pontoon where the transfer boats dock, with its beautiful garden surrounded by willows and spontaneous vegetation, Egreta is also called the "Quiet Zone".
For our guests, we want Egreta to be an intimate place, an oasis of relaxation. The perfect destination for a honeymoon, a holiday with friends or family.
In the Egreta area you will find standard double rooms and penthouses, all with a terrace or balcony. Rooms overlook the garden or the Danube canals.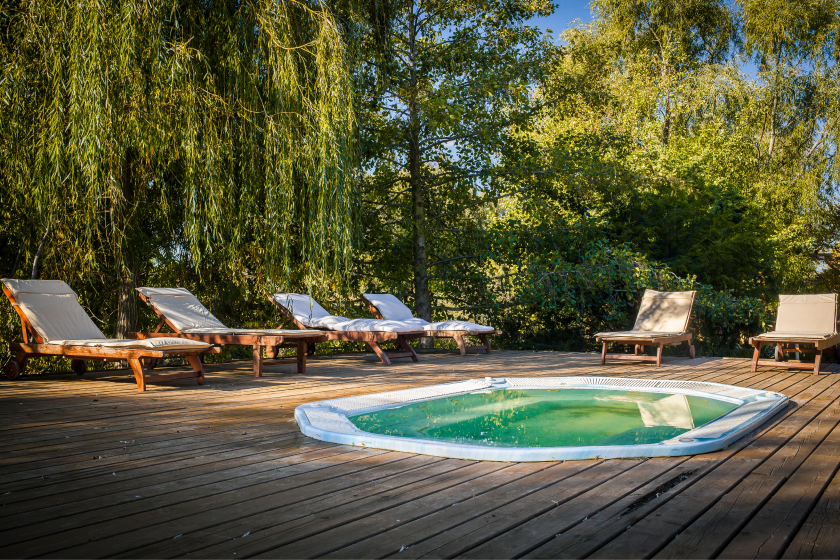 From the entrance you will be greeted by the jacuzzi, your oasis of relaxation, arranged with sunbeds, open in the summer season. There is a fitness room nearby: Bayside Fitness. Here you will find a range of fitness equipment and mattresses for yoga or pilates sessions. And for those who want to practice yoga outdoors, there is a special space for this activity on the pontoon.
For romantic evenings, for fishing stories or moments of relaxation after a day of exploration, we have arranged a gazebo (Welcome Lounge). In the summer, we open the River Bar, located near the Welcome Lounge.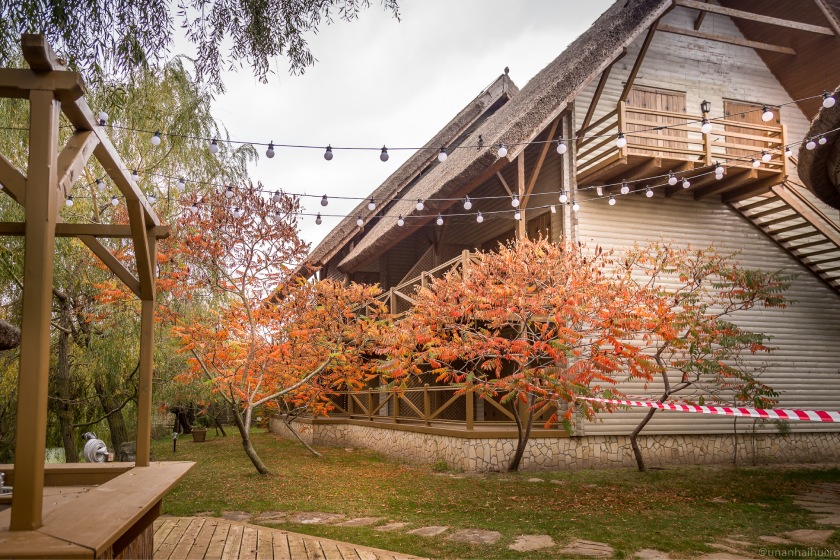 Meals can be served at one of the two Lebada and Pelican restaurants: Waterlily for all meals (breakfast, lunch and dinner) and Laguna Braserie, open for lunch and dinner or for private events.
Also in the Lebăda and Pelicanul area you will find the entertainment center where we have arranged 3 cinemas that can be used as conference / event rooms. For those who want to work in the Danube Delta, we provide several workspaces.
A pool or table tennis table, a darts board and many boardgames await you in the entertainment center.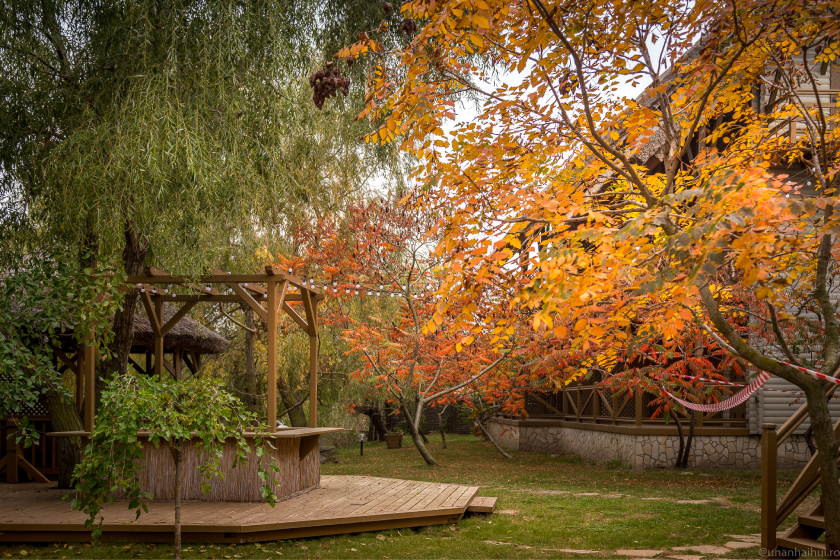 Who can refuse a massage session?
In the Lebăda & Pelicanul area, we have prepared a Health Center for you where you can enjoy a massage session or you can list how many pelicans you have seen on boat trips in complete peace in one of the 2 saunas.
Just a 15-minute walk from the resort, miles of wild beach await you. With a minimum of landscaping, the beach in Sfântu Gheorghe is prepared every year for all Green Village tourists, regardless of age. We don't think it's a secret that this is one of our favorite places.
If you want to explore the village of Sfântu Gheorghe by bike, you can borrow one from the reception. You will be surprised to find out that Sfântu Gheorghe is much bigger than it seems. We recommend that you also run to the local museum. Another tourist attraction that we always see on the list is the place where the Danube flows into the sea.